The starting place for many people is Sunday morning church. You can discover a little bit about our meeting below so you know what to expect. This is a family church which is reflected in the vibrant accessible Sunday morning meeting, a worship centred Sunday evening gathering, prayer ministry, children and youth activities and so much more. Take a look below and please get in touch if there is anything further we can help you with.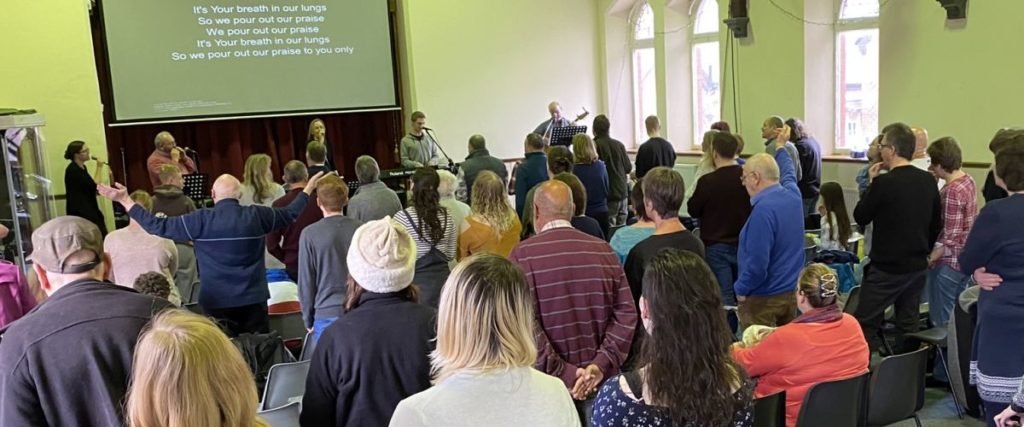 You can either worship in person in our Sunday meetings or we are live on Facebook at 10:30 am
Due to the current pandemic our Sunday evenings are cancelled at present.
Our Sunday evenings are a very relaxed and informal chance to have an extended time of worship together.
Typically running from 6pm – 7pm they are an opportunity to go deeper with God in the context of a corporate worship time. For many, this time is a particular weekly highlight.
Before turning up, please check that the evening gathering is happening as we usually break in the school holidays and for July – early September. Get in touch to find out if you are unsure.